It's Time For Ryegrass
Ryegrass sprouts quickly and thrives in the cooler weather giving us North Texans the opportunity for a green lawn all winter long.  It also provides an excellent source of forage for grazing animal and can drastically reduce your need for hay through the winter.   Other benefits of Ryegrass include serving as a cool-season ground cover to help minimize erosion, good resistance to most diseases, and the roots break through compacted soil leading to improved soil structure.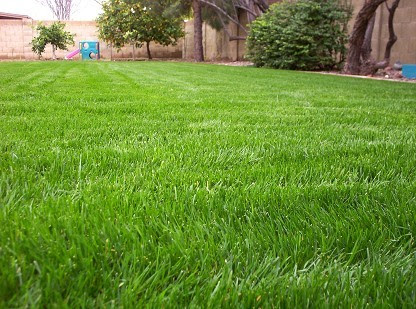 For lawns we recommend spreading 10-20 lbs per 1,000 square feet and for pastures we recommend 20-25 lbs per acre.  With proper watering the seed should germinate in 7-10 days.   
Want to learn more about Ryegrass?  Click Here
---